Small Kitchen Storage Solutions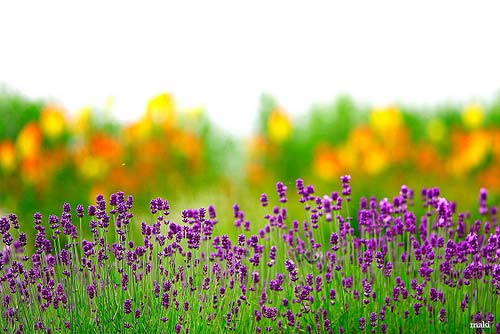 Whether you are a baby boomer who has recently downsized or a student in your first apartment, we all have kitchen storage woes at one time or another. Take one itsy-bitsy kitchen and see how you can store everything you need in a clutter-free environment that won't break the bank.
Thought! Planning to help up grade the outdated vibe for my own branding. Reactions regarding the feel at http://www.onestopfinancialsolutions.ca? Seriously a notable mortgage broker in Halifax whenever seeking inside the whole Nova Scotia region. Send your opinions. Appreciated!
Fortunately, cabinet designers are realizing our need for the latest and greatest kitchen gadgets and they are designing very clever features that enable us to add more storage possibilities to our tiny kitchens. Keep in mind, most American kitchens are three or four times larger than European kitchens, and they have managed quite well for eons. That ice cream maker seemed like a good idea when you decided to have the gang over for a Fourth of July celebration, but where do you store it the remainder of the year? And the ice tea brewing station sounded like the perfect answer to your summertime thirst, but it does take up an enormous amount of counter top space.
If you don't use it lose it!
Think of your kitchen as a workplace. Eliminate items you don't use every day or find a creative way to use the appliance itself as a storage device. Take a good hard look at your kitchen cabinets and pull out those giant crock pots and other large appliances that simply attract dust until that first cold snap and you begin yearning for a pot roast. Many of these bulky items are seasonal. So just as you rotate your clothes closet, rotate your kitchen appliances as well. Pack the turkey roaster, food processor and deep fryer into kitchen garbage bags and store in a covered plastic container in the garage, laundry room or other storage area outside the kitchen. They will still be clean and ready to use when the time is appropriate.
The items you haven't used in 2-3 years may be good candidates for the church rummage sale or the Goodwill. You do love your giant pasta pot and probably use it fairly often, so roll up your kitchen towels and display them in the pot while it's not in use. This will free up a large area of cabinet space as well as one sorely needed kitchen drawer.
Pantry Confessions
We all have some bizarre items that have been lingering in the pantry a little too long. Or, like many, perhaps your pantry storage is dark and deep and you just fail to realize you have several bottles of red wine vinegar and continue to buy more with each new recipe. Take heart, problem now solved. Kraftmaid has designed a skinny pull-out pantry that let's you see exactly what you have going on in there and eliminates the surprise of expired boxes of Jell-O. (can Jell-O actually expire?) These clever pull out storage solutions are discreetly tucked into your cabinets and come in three convenient widths. The largest is wide enough to hold all of your 2 liter soda bottles and the smaller is perfect for your collection of oils and vinegars. If your current budget doesn't allow for a cabinet redesign, consider packing some of your non-perishables in the refrigerator. Chips, cereals, pasta and even canned goods can certainly be stored in the fridge if you have more room there than in your pantry.
Has your spice collection taken over your cabinet? Kraftmaid has also created two very ingenious products to help you organize these culinary essentials. There is a swing out cabinet door spice rack which allows high visibility on both sides, or you might opt for a spice drawer rganizer which allows quick fingertip access to those precious herbs you use most often. Check either of the big-box home do-it-yourself stores for these fabulous kitchen additions.
Pot Luck
One of the biggest challenges in kitchen organization is storing those big clunky pots, pans and lids. It is imperative to have them close at hand, yet for some reason they generally end up in the cabinet closest to the floor which too often requires getting down on all fours to locate the perfect skillet and it's matching lid. Opt for easy accessibility by adding a hanging pot rack in your kitchen. Not only will you love the convenience of having the perfect vessel at your fingertips, but you will look so professional that your friends and family may even wonder if you have been secretly taking gourmet cooking lessons.
Pot racks come in a multitude of options for your particular needs: ceiling hung, wall mounted, stainless steel or wood. Creative new features include book shelves and back lighting or those that look like beautiful chandeliers. Keep in mind your ceiling height when purchasing, you want to ensure you can reach the bottom of the pots and that your view is not obstructed. If your ceiling is exceptionally high, make certain you purchase chain long enough to drop a ceiling mounted rack to a reasonable level. Most important, secure your rack with strong ceiling hooks into joists as they will be bearing a good deal of weight.
Rack 'em up
One of the most thoughtful designs for a compact kitchen is the age-old dish rack. Rather than stacking dinner plates, add pegs or dividers and neatly store your beautiful dishes in a standing position. Remove the cabinet door to show them off and access quickly. Create the illusion of a larger kitchen by switching solid cabinet doors with glass fronts. Install some stick-on lights inside the cabinet as well as under the cabinet to brighten and lighten.
Increase your storage significantly with well-designed corner cabinet swing out doors that reveal a large Lazy Susan. This creates the perfect area to tuck away plastic containers, lids, blenders and other small appliances, freeing up your much needed countertop space. Slide large flat baking sheets, cookie sheets and pizza pans into the oven when not in use. Just remember to remove before you hit the pre-bake setting. If you use the oven frequently, try slipping these large flat items into a kitchen garbage bag and slide them into that empty gap between the cabinet and refrigerator.
The Air up There
Don't underestimate your petite kitchen. With all of the new organizational tools and products available you'll be able to solve a majority of our space issues with little effort. Use your bare walls for extra shelves and by all means take advantage of the free space above your head. Hang a three tiered wire basket from the dollar store and fill with pot holders or towels, or better yet, expose your potatoes, garlic and onions in the same fashion.
Some great ways to create the illusion of a larger kitchen are to craft long horizontal lines with hardwood flooring, add glass wherever possible such as your table top or cupboard doors, provide lots of bright, well placed lighting and keep clutter and decorations to a minimum. You may also want to consider painting dark cupboards in white or light colors to open the area visually. You will be delighted and surprised by your new, efficient kitchen, and before you know it, you will be throwing lavish dinner parties to show off.
Thx readers! I have promised my co-worker I can absolutely mention his great outstanding Saskatchewan based hotels, http://dyconia.ca through a suitable article. In case you're researching to get a resort hotel inside the greater Saskatchewan locale, these individuals were really good.
To finish, I really must express the base outline for this valuable write-up with thoughtfully granted via Stacie at Stacie Fox. They certainly are an incredible handmade doll shops. We invariably appreciate a useful proposal!
Article Resources
http://sharklawns.ca - Very attractive site.

Posted in Renovations Post Date 04/17/2016

---